chipKIT Uno32 goodbye, welcome chipKIT uC32!
Posted 2015-09-16 10:19:56 by Majenko
---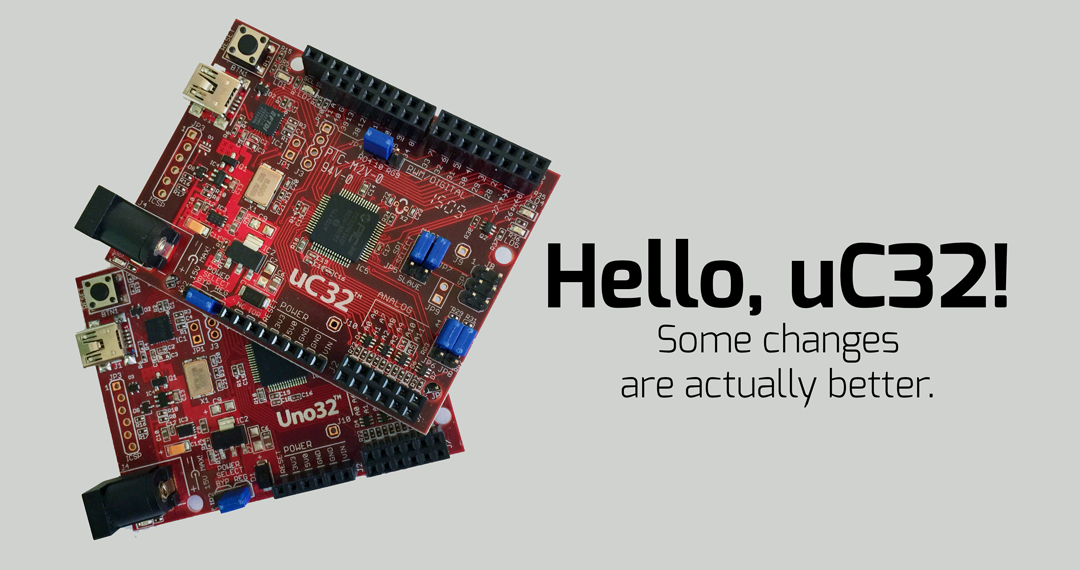 chipKIT Uno32 is at the end of its product life cycle, but that only means that there is something better in its place! Welcome the chipKIT uC32, identical to Uno32 but with four times more Flash and twice as much RAM! The uC32 has been around for quite some time, so it's nothing brand new, but it has certainly been a fan favorite, especially for those projects that require more memory! If you want to learn more, check out Digilent's goodbye to Uno32, hello uC32 blog post.